Can I lose weight by skipping rope consistently? Jumping rope is a recognized fat burning efficiency, weight loss efficiency than jogging, 15 minutes jumping rope is equivalent to half an hour jogging.
Jump rope training does not require much space, is not affected by the weather and can be started at home or in an open space. Compared to running, jump rope training can prevent muscle loss while burning fat, and your body will continue to burn fat afterwards, helping to create a great body line.
So, it is true that you can achieve weight loss by adhering to the right jump rope training. However, if you jump rope for a relatively short period of time and adhere to a relatively low frequency, then the fat burning efficiency is also very limited.
To achieve the purpose of fat burning, it is recommended to insist on jumping rope more than 3 times a week, each cumulative jump rope not less than 15 minutes, can not be completed at once, you can choose to complete in groups.
In addition, jumping rope also need to master the correct posture, in order to harvest a stronger body, slim body. Let's take a look at the correct posture of rope skipping.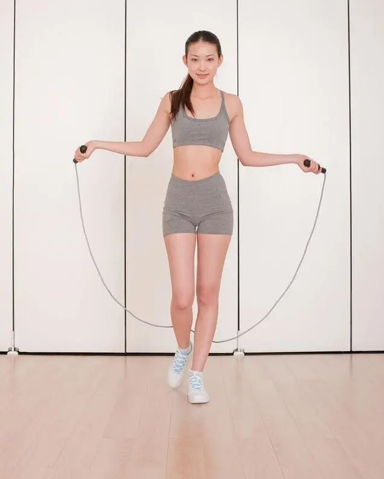 1, maintain a standing posture, straighten the back, tighten the waist and abdominal muscle groups, look ahead, hold the rope in your hands and adjust the length.
2、Large arms close to the body, small arms and large arm angle to maintain about 90-120 degrees, let the wrist turn the rope, arms remain motionless, legs follow the jump up.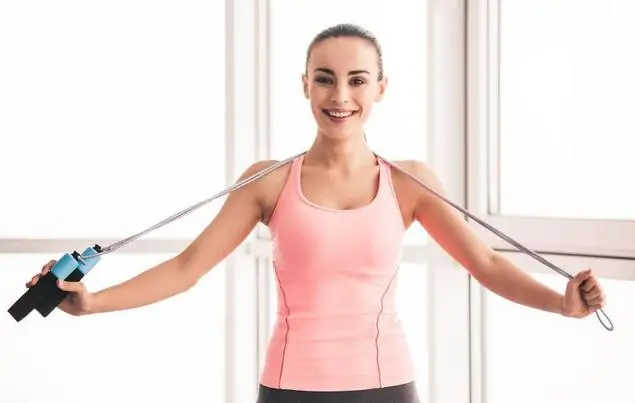 3、Don't jump too high, keep your toes on the ground and your knees slightly bent, which can reduce the impact on your joints. Jump rope until the time of exhaustion, then stop and rest for 2-3 minutes, then open the second round of training.
4. Stretch and relax the body muscles after training to improve leg muscle congestion and help with muscle repair.
Finally, you also need to manage your diet and control your daily calorie intake value in order to ensure that your body's calorie output is greater than your calorie intake, thus achieving fat burning and shaping.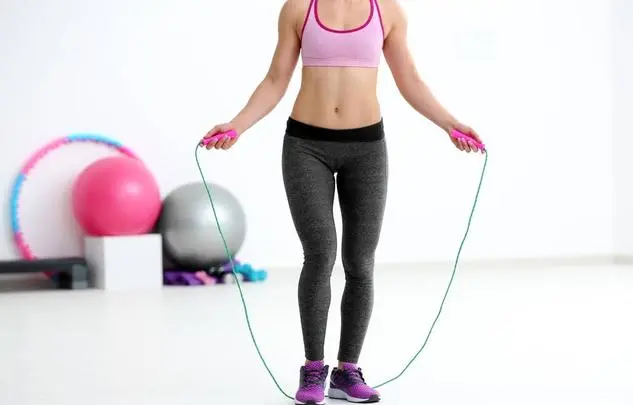 However, jumping rope training is more demanding on physical fitness, people with poor cardio will be out of breath in less than 2 minutes, and their legs will be sore after training, making it difficult to stick with it. For those with too large a weight base, jump rope training will put too much pressure on the knee joints, leading to wear and tear on the soft tissues of the joints.
Therefore, it is recommended that people with a body fat percentage greater than 30%, poorer fitness and knee problems should choose jumping rope with caution, not to mention the mandatory completion of heavy training, otherwise it will easily cause greater health problems.