Muurla's Childlike Heart
Muurla was originally a small village in southwestern Finland known for its handmade glass, and in 1975 Muurla Glass Factory was officially established. What you don't know is that, in addition to glass products, Muurla's enamel products are also extraordinary. Enamel products are not only safe, non-toxic and easy to wash and clean, they also combine the strength of metal with the gorgeous appearance of porcelain enamel and chemical resistance.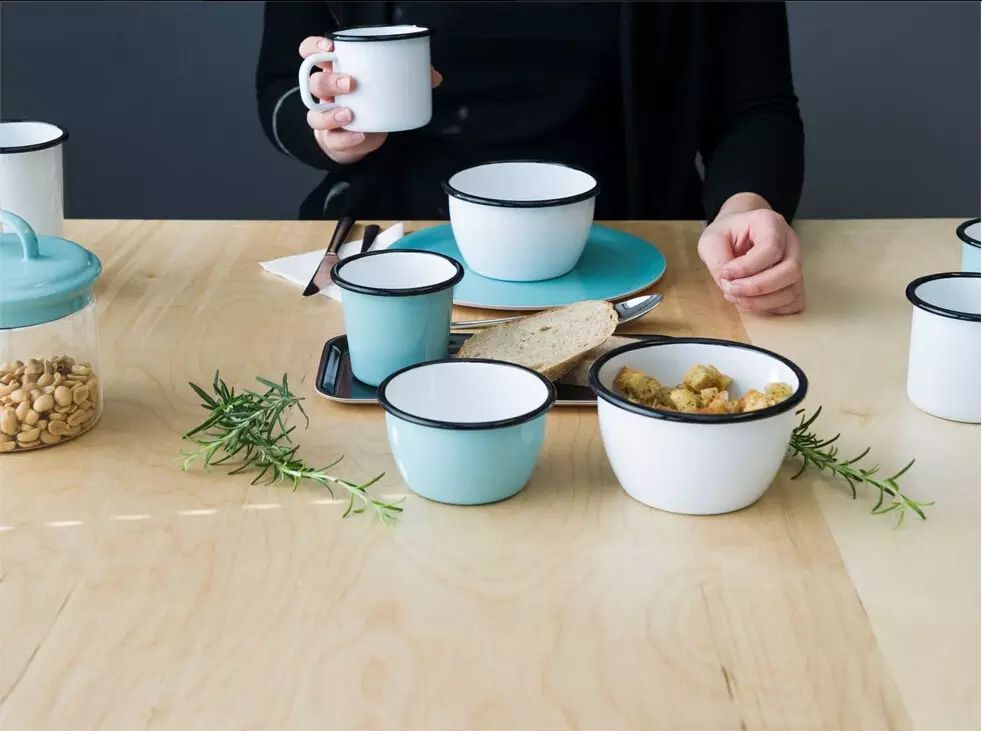 Muurla's enamel products have long been an everyday item in Finnish homes, thanks to their excellent quality and artisanal design. What's more surprising is that this time, Muurla has changed its high coolness to sell children's hearts, instantly burning the old man's teenage heart.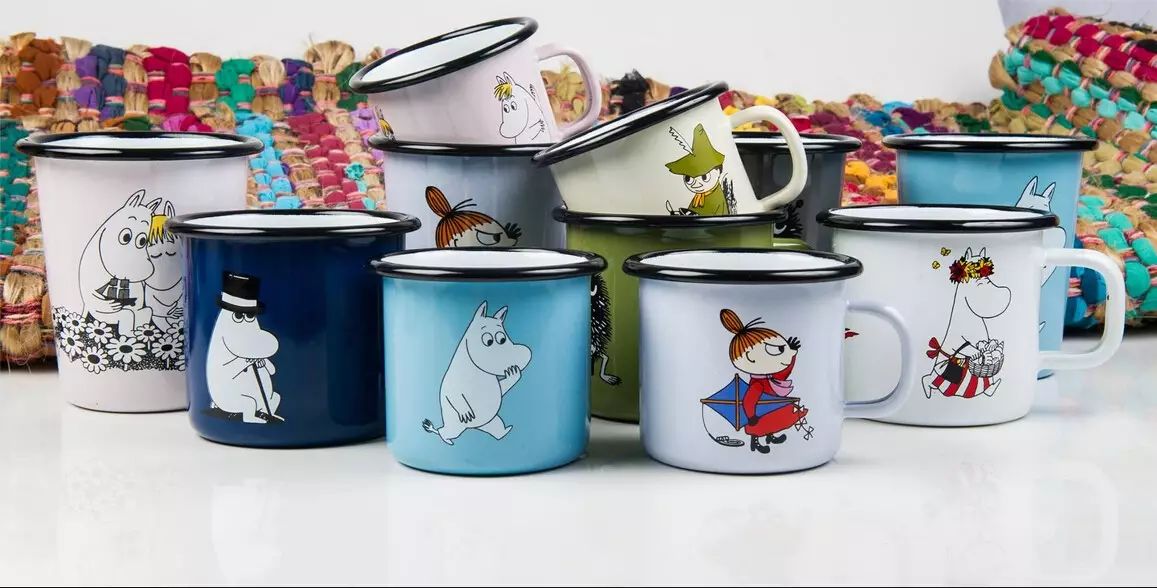 Moomin series
In 2009, Muurla's proprietors changed their product design direction and strategy in response to challenges from the market and competitors. They took the rights to represent Moomin, Finland's national animation icon, and began using the characters from the Moomin animation series in product design.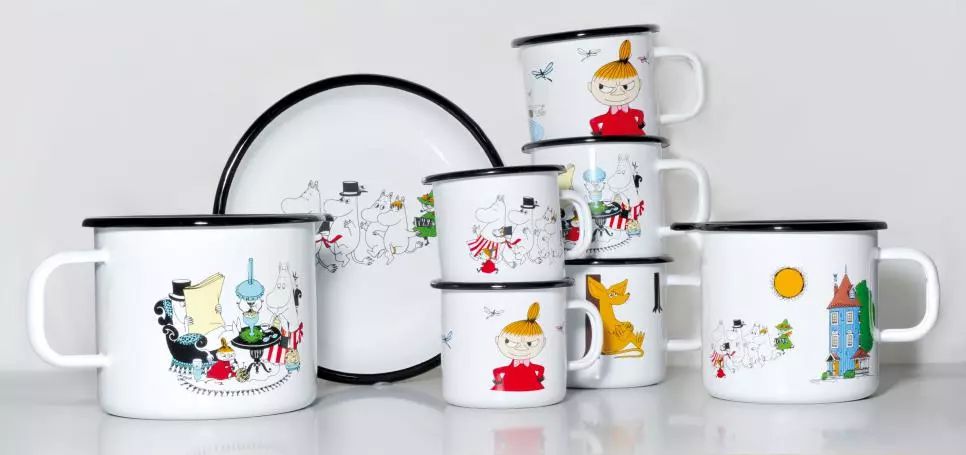 Moomin series is a very Nordic characteristics, full of adventure and fun fairy tale, created by Tove Jansson and Lars Jansson in 1940, in which the elves are distinctive personality, full of image.
Since Muurla designed and produced Moomin's peripherals, the products have changed the reserve of Scandinavian design and added many lively elements, which have gained great success in the domestic and international markets.
Christmas itself is a childish carnival, what could be more relevant to the spirit of Christmas than childish design? Let Muurla enamel products with both childish design and practical quality join your life, and let the festive atmosphere continue to be a wonderful experience in every day.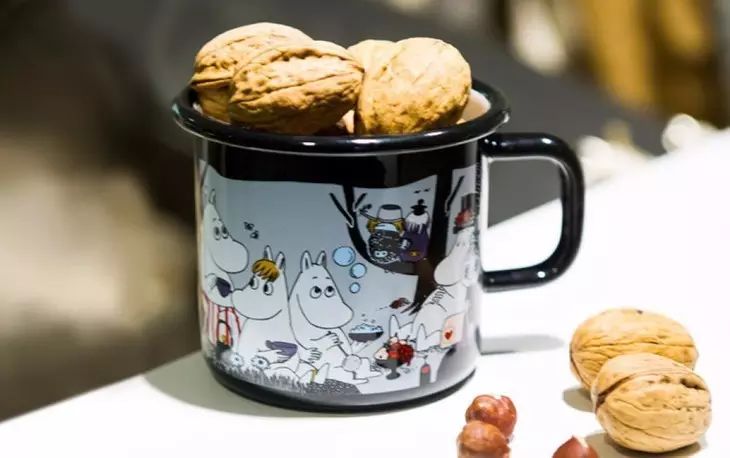 Pentik's natural inspiration
Also born in the early 1970s, the Finnish brand Pentik has the world's northernmost ceramics factory, located in Posio, Lapland, near the Arctic Circle.
Since its founding in 1971, "love, joyful living, desire for beauty and handicraft skills" have always led Pentik to grow and develop production techniques that are unique in the world, making every Pentik employee a master ceramicist.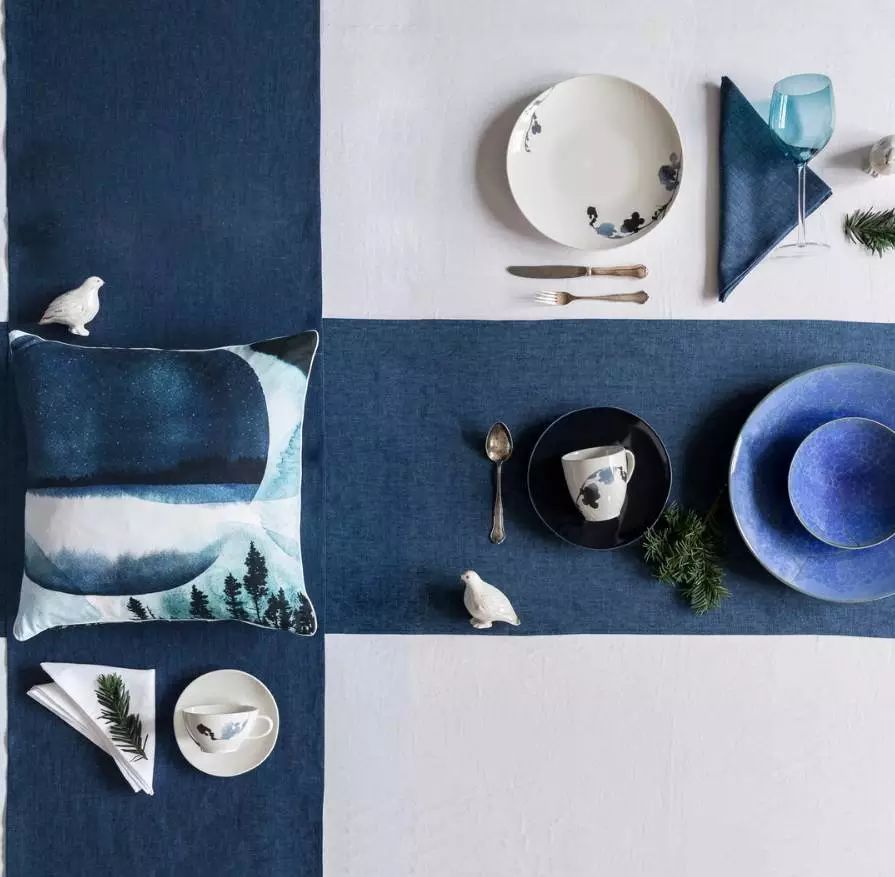 Soon after Pentik was established as a small craft workshop, it became a huge success. The Finnish national media reported that it was a Cinderella story, only the main character was a craft designer.
Anu Pentik, the brand's founder, travels from the southern cities of Finland around to the north, to cities like Posio and Lapland, getting inspiration for his ceramic creations from the northern wilderness.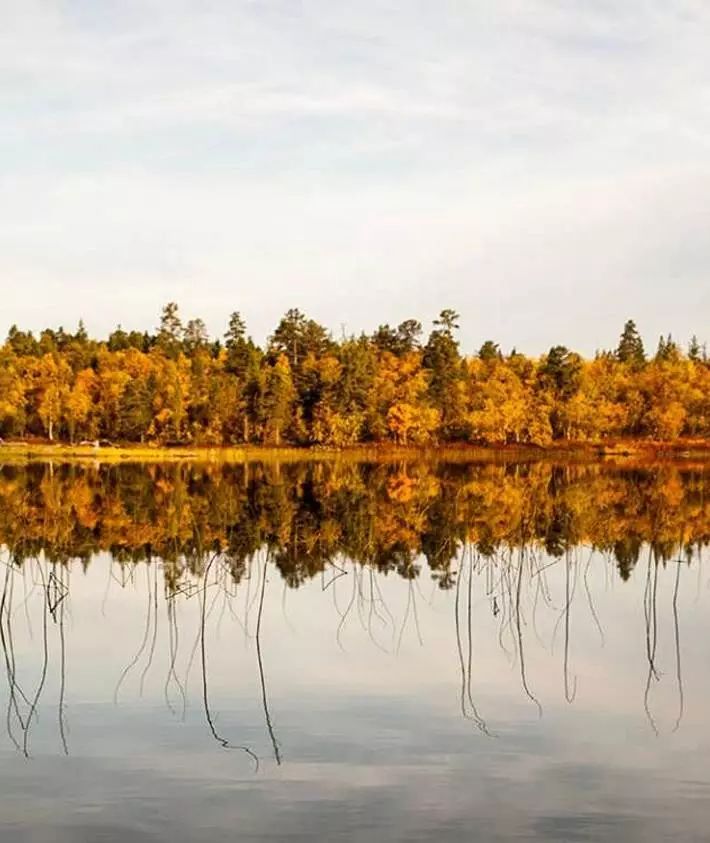 Metsikko Collection
It has become a way of life for Finns to draw inspiration from nature and incorporate it into their beloved objects and design blueprints.
Pentik's northern Finnish region of Lapland is a magical land where clean air, pure wilderness and simple folklore make it one of the few remaining unspoiled and unspoiled lands in the world.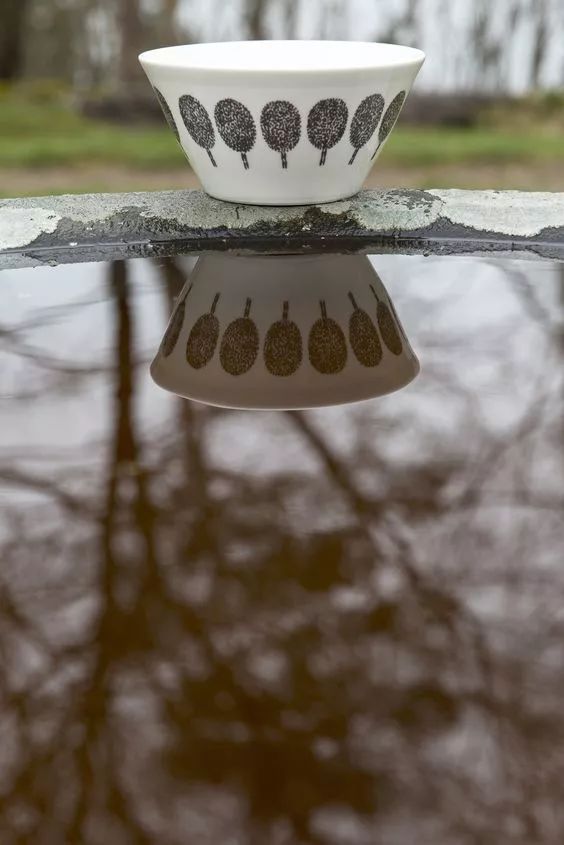 The essence of Pentik's design lies in the ability to seamlessly weave nature into everyday life.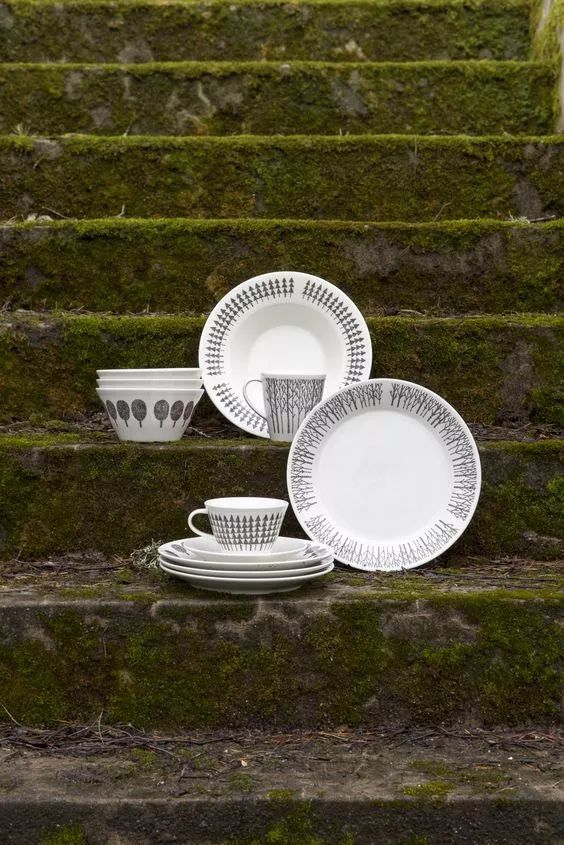 Just like this Metsikko series, sculpted by the inspiration of nature, each cup, each plate, all with the pure atmosphere of the fairy tale kingdom, when they appear in front of you across the ocean, and whether you feel the enchanting tranquility of life from the polar regions.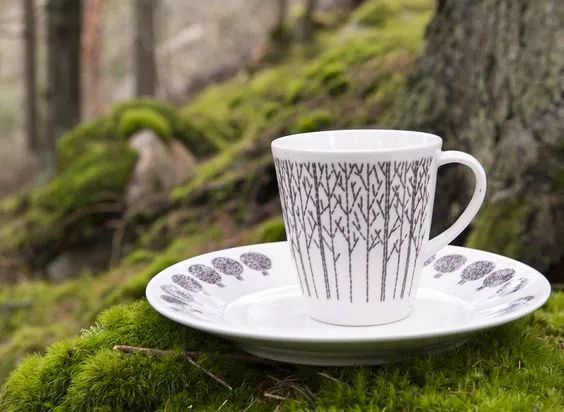 In addition to the excellent performance in design, Pentik's ceramic products also won a reputation for quality, bright, delicate glaze, easy to wash and keep clean; heat stability is good, even if used to hold boiling water or boiling food, the end of the hold is not too hot; chemical stability, durable.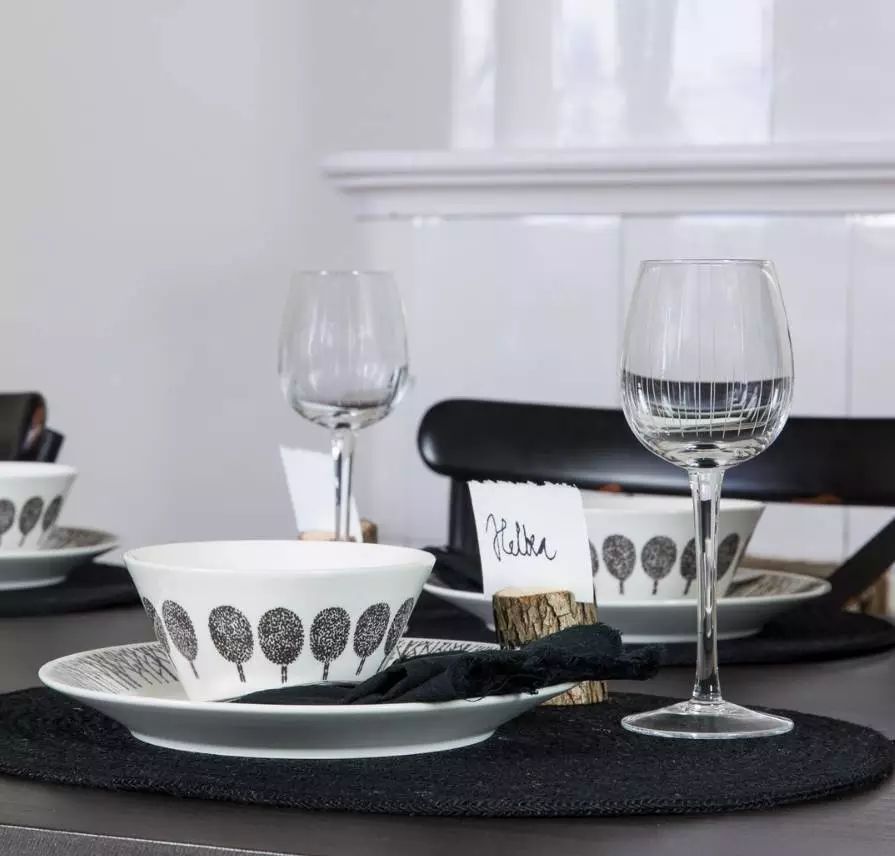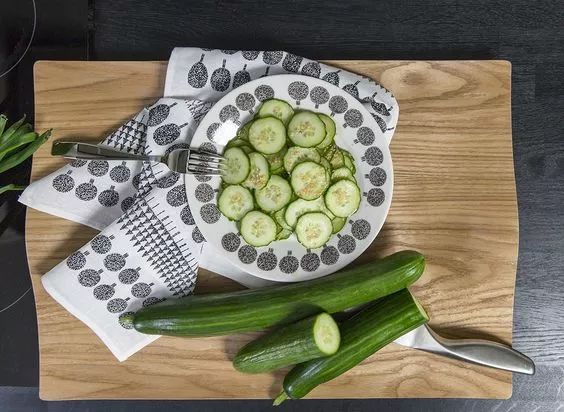 Aatto Collection
If Finland is a country that only wants to live in a fairy tale because it needs to listen to the wishes of children all over the world, then Pentik is the elf that lives in Santa Claus' hometown, with the gorgeous aurora borealis, snow and ice, silently picking up nature to decorate Christmas.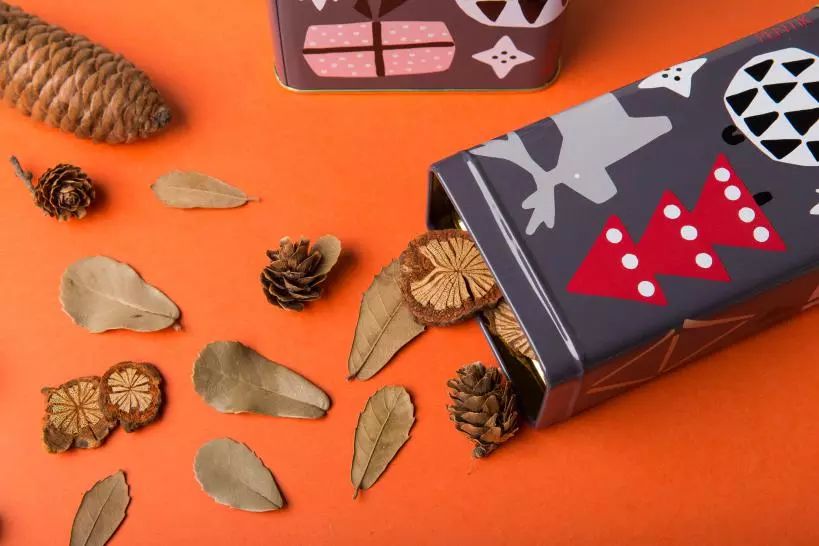 The Aatto series defines the unique Christmas style of the Arctic Circle with its illustration style. What exactly is stored in the delicate storage jar, leaves, pine nuts, or candies, perhaps it is the best storage for Christmas Day itself.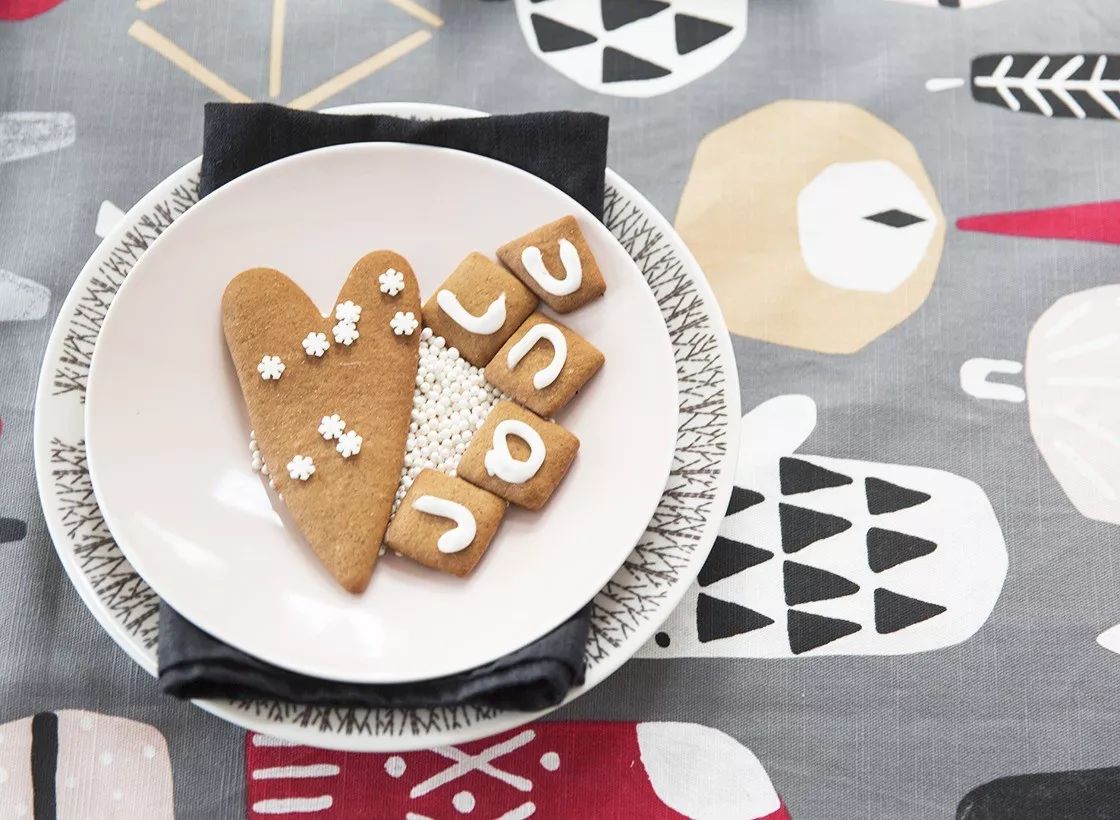 Have you seen such a nice tea towel? Gift boxes, candles, reindeer, Christmas trees ...... square inch to encompass all the classic Christmas elements, simple, lovely patterns, pleasing color scheme, coupled with the pure natural material, as a tea towel it is absolutely irreplaceable Christmas decoration, the entire table has it is enough for Christmas.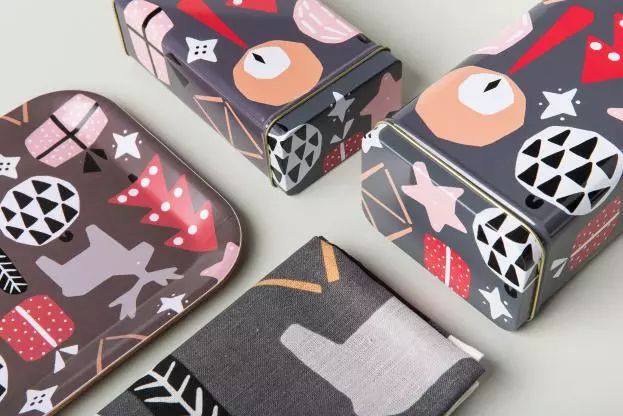 Aatto series of products in addition to storage jars, tea towels and also the Melamine tray, Melamine material is characterized by safety and hygiene, non-toxic and tasteless, not easy to break, good temperature resistance, light weight, good texture, low thermal conductivity and more in line with environmental requirements, placed in the natural environment will not cause any pollution to the environment, is the most suitable for children to use the material.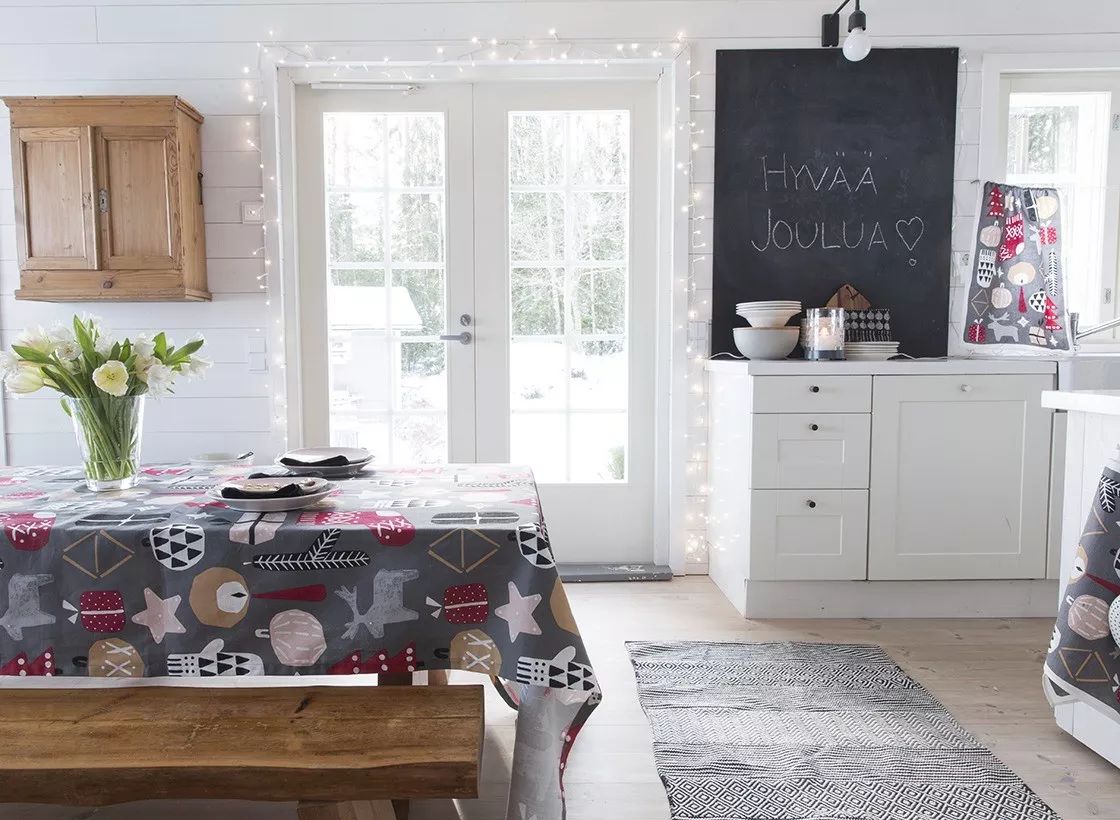 The limited-edition mug launched by the porcelain manufacturer Arabia to commemorate the centenary of Finland's independence impressed everyone with its consistent craftsmanship and fairytale-like creativity.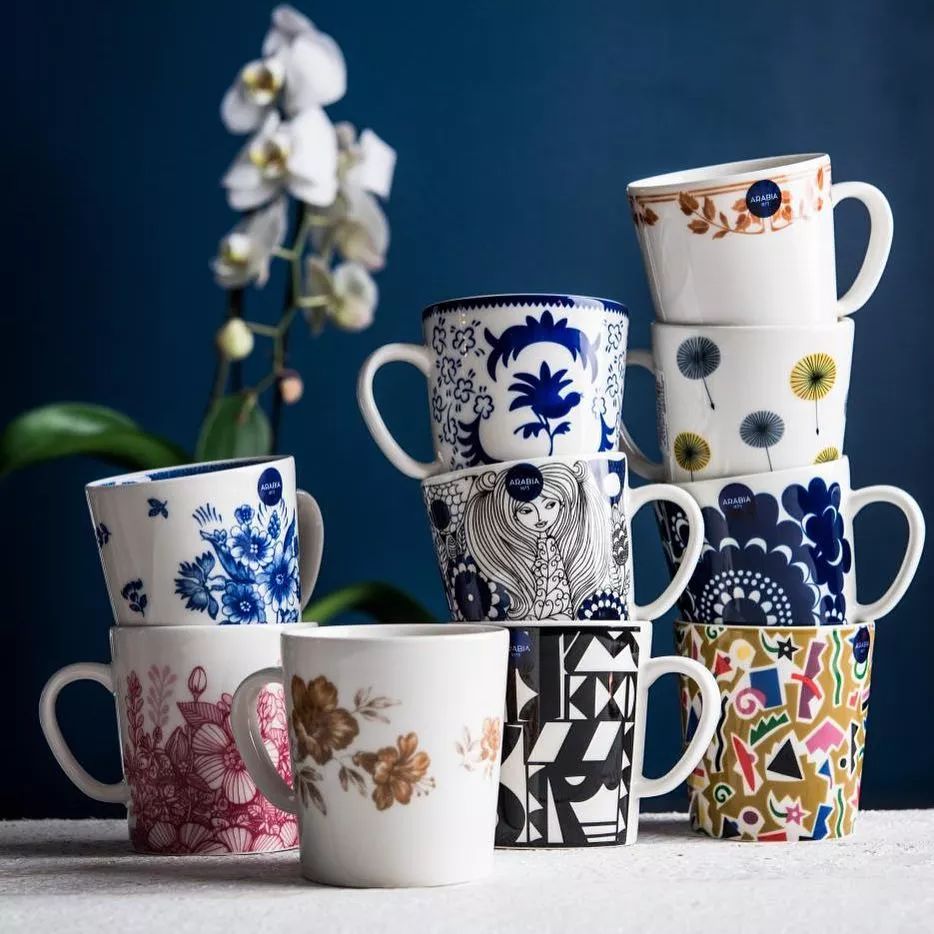 Just as every Finnish family has a pair of fiskars scissors, Arabia's porcelain is similarly rooted in the memories of every generation of Finnish families.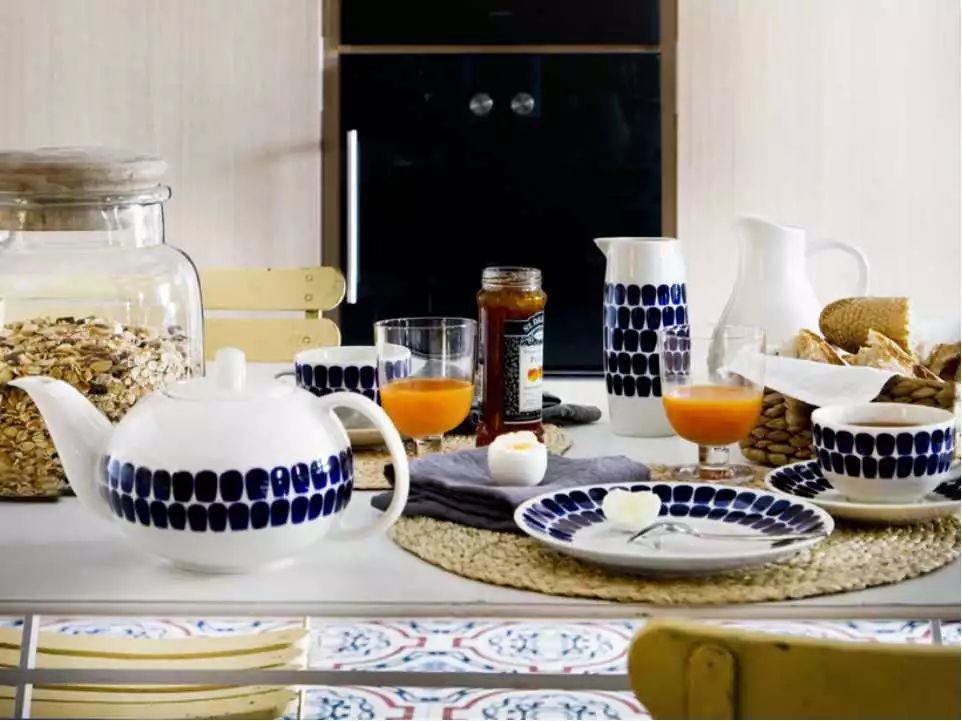 Over the past 100 years, Arabia has accumulated countless patterns, each one distinctive and unique. Which patterns have been selected as the best of the best for the Arabia Suomi 100 collection? After extensive research into the pattern archives and public voting, Arabia's design team selected nine of the most popular patterns and redrew them to fit the chosen mug shape, resulting in a mug commemorating Finland's 100th anniversary of independence.

These limited edition mugs are sold individually, each in its own packaging, with decorative motifs on the walls derived from each decade of Finnish independence, telling the story of each era. The bottom of the mug is even stamped with a special commemorative seal, marking the brand name, the commemorative year and the date.
Isak 1914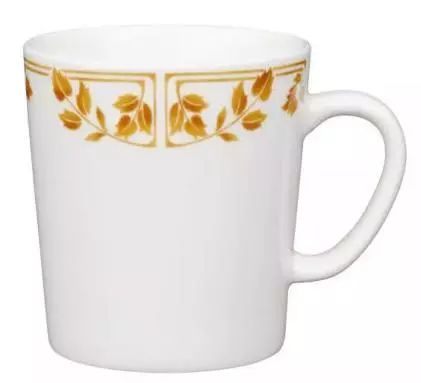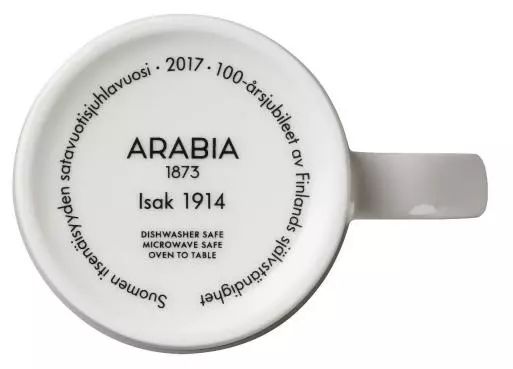 At the beginning of the 20th century, Arabia's tableware was decorated with a variety of simple patterns and graceful motifs, heavily influenced by Finnish Romanticism. These motifs were hand-engraved on copper printing plates, and Isak is one such simple pattern.
Bebop 1992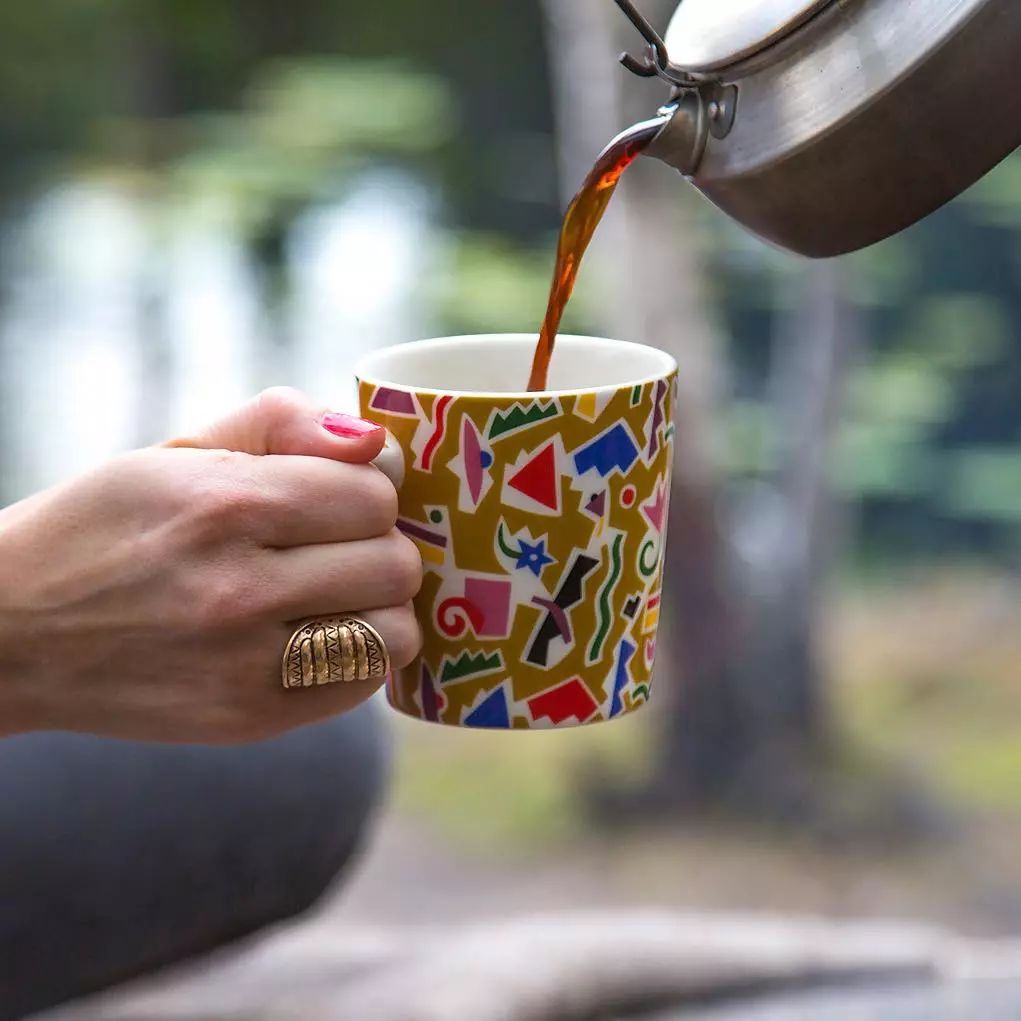 Bebop 1992 is the work of designer Heikki Orvola, whose overall golden style represents the very luxurious 1990s. Heikki Orvola, who has won several awards during his decades-long career as a designer, has designed different colors with music as a unifying element: blues, folk, and bop jazz, among others.
What could be more memorable than a Christmas gift that celebrates independence and freedom, brings together the essence of a century of creativity and the choice of generations to accompany life.
Elegant artifacts melt nature and artisanship, the spirit of the fairy tale embraces fatigue and blandness, buy an Arabia mug to treasure and savor the joy of Christmas!