High temperature resistant steamer casserole
This casserole is made of Australian lithium faience, which is a new type of high temperature resistant material with excellent rapid heat and cold performance. It is a casserole with excellent heat resistance and can be heated directly on gas and gas stoves. The steamer accompanying the casserole is a bamboo steamer, not painted, non-toxic and non-polluting.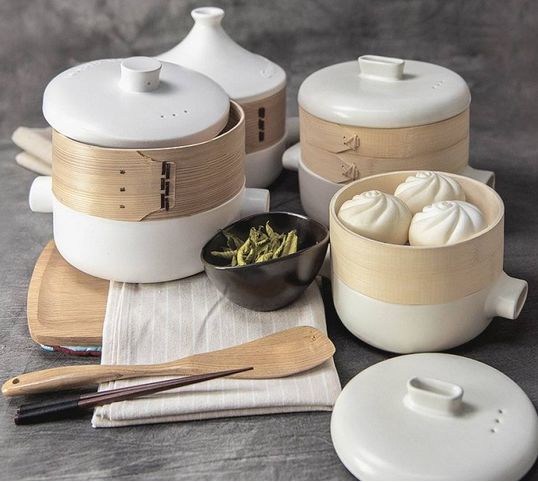 JOSEPH JOSEPH Multifunctional Kitchenware
JOSEPH JOSEPH is a British design brand that focuses on kitchen and tableware items. This multifunctional kitchen utensil is made of high temperature resistant nylon plastic, with five functions, can be used as a spoon, spatula, spoon, spatula, cutter, so you no longer have to rummage around in the kitchen drawer to find this and that tool!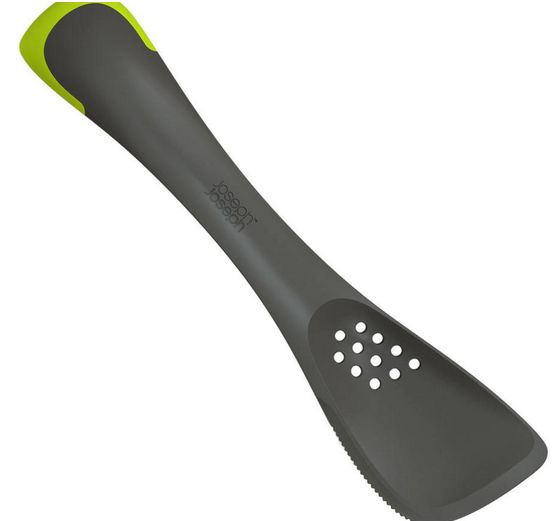 Ocean series tableware
Very creative ocean series tableware, including bowls, plates, plates three kinds of tableware, placed together very beautiful, so that you eat are so pleasant.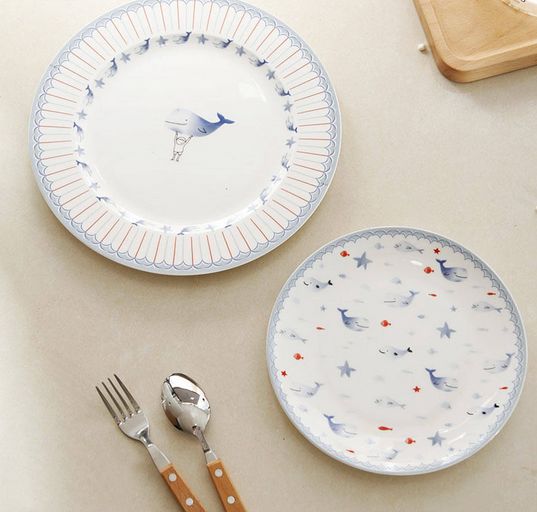 Black and white solid color amphora ceramic flat plate
My dream home has a wooden cabinet filled with my favorite dinner plates. Just like this black and white ceramic square plate, clean and plain, very warm frosted texture. The binaural handle design makes it easier to use, and the bottom is designed with a raised monogram to prevent tableware from sliding on the table. The edges are flat and can be stacked, effectively saving space. Such a simple dinner plate, suitable for putting some fruit or cold meals are very good.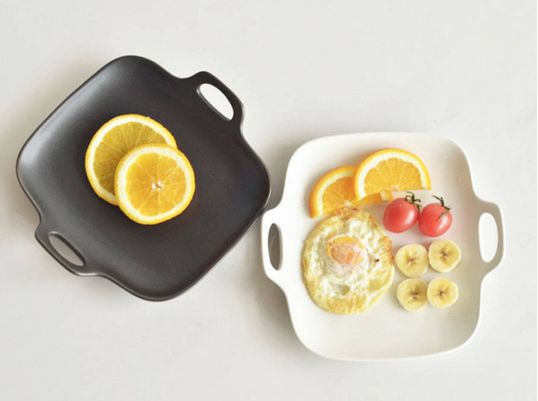 Small animal jam spoon
Exquisite wooden jam ah, even as a decoration are so beautiful. Collected for future use to the baby.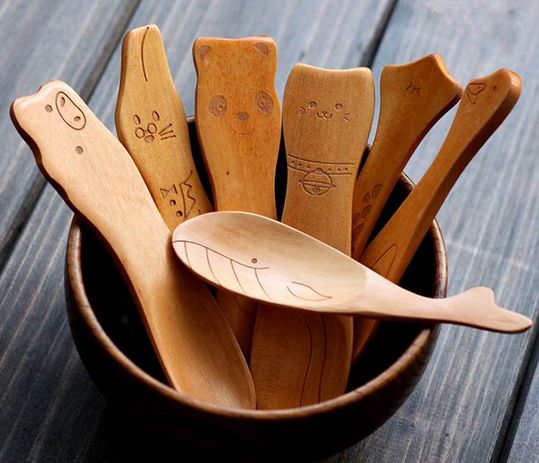 Minoyaki cartoon couple bowl
The cute Japanese Minoyaki animal pair bowl, hold a very texture, gift that is of course excellent. It means that the days of a small couple are simply happy.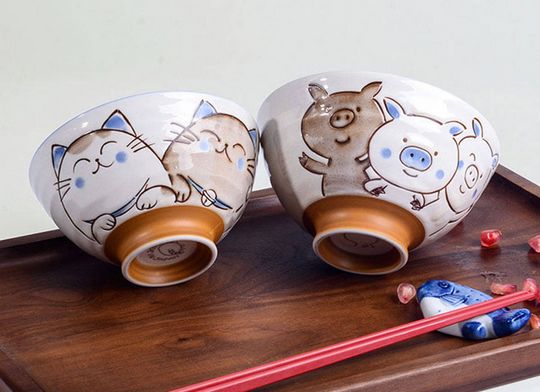 Ceramic Dried Fruit TrayThis ceramic square fruit tray
It consists of five small ceramic bowls and a bamboo tray. The ceramic bowls are delicate and warm, and can be disassembled and combined to put dried fruits or make a fruit platter. The tray is made of natural bamboo wood, fresh and elegant texture, pleasing to the eye, after high temperature carbonization treatment, anti-bacteria and anti-mildew. Both sides of the fruit tray to join the handle, the design is more humane, convenient for your use. Now available in large without lid, small without lid and large with lid.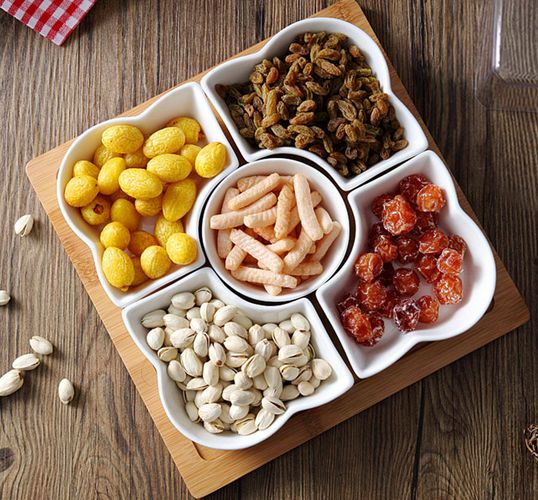 Kawashimaya Japanese Ceramic Bamboo Rack Double Chopstick Holder
Delicate and thoughtful design, although it is made of ceramic, it is still thoughtfully designed with drainage holes to ensure that it can be clean and fresh. The water catching dish at the bottom allows you not to worry about where the water leaks, clean and simple, making the home more cozy.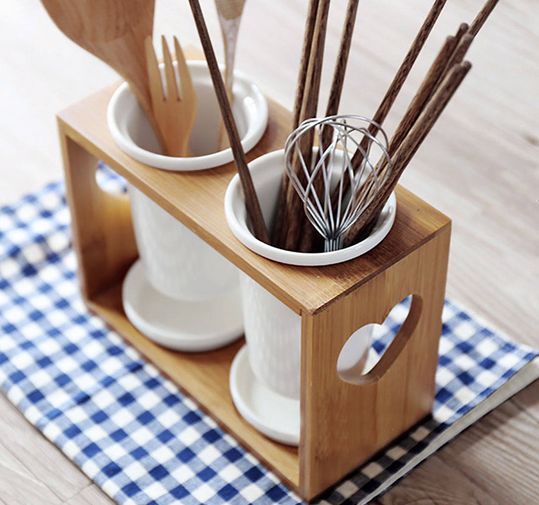 Lovers' snack plate
Such a lovely plate, even if you do not use it to give is also very good.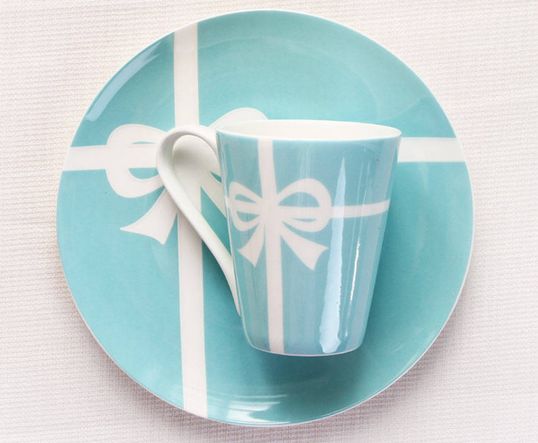 Hand-painted cat plate
Meows, either gentle and cute, or lively and mischievous, are all very endearing. Before you have the opportunity to have a meow, then it is good to give yourself a delicate and lovely meow dinner plate.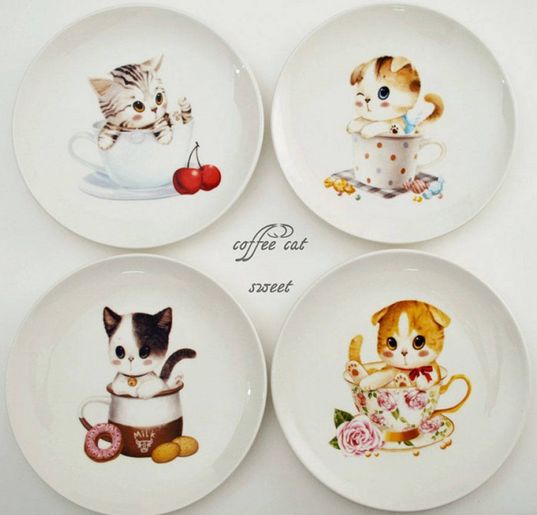 Modern Housewife Lunch Noodle Bowl Set
Even if you are alone at home, you can't treat yourself to some random food on a whim, and then put it on the table with this exquisite tableware set, which is also very interesting. Set includes noodle bowls, small round plates, chopsticks, 14 spoons, chopsticks and placemats, such a set of moody tableware, even if just placed on the table, will also make people feel especially good.